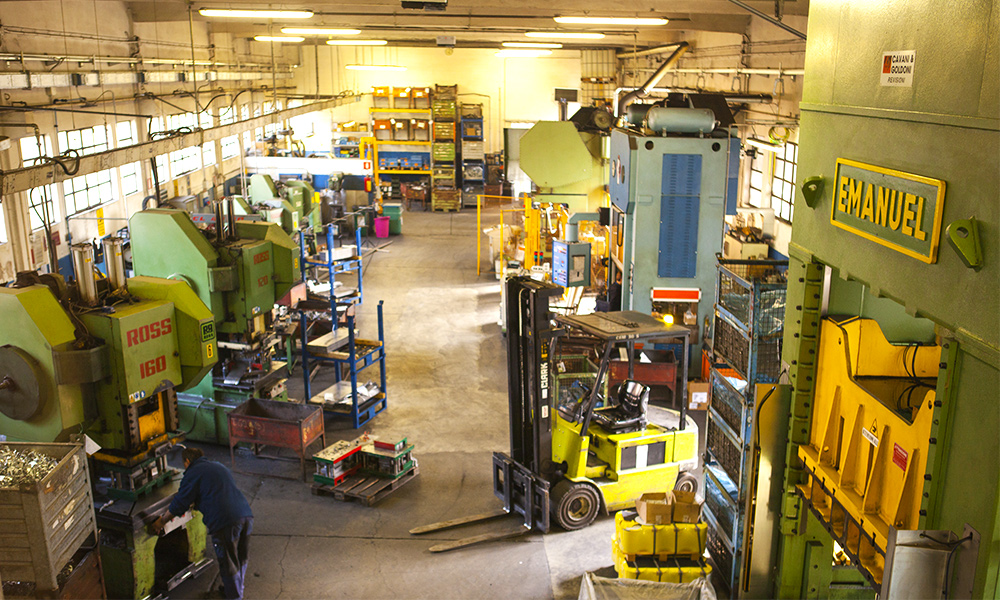 Since 3 generations, this is our great passion.
Today S.I.MO Srl presents itself as a company that has based its growth and flexibility on the continue development of know-how and technology innovation, specializing in cold forming of metal sheets and automatic machinig on tape for different kind of metals such as: iron, steel, brass, aluminium alloys and titanium.
Essential features for the customer needs from a supplier of raw materials, S.I.MO is a reactive, capable and realiable partner.
Services in support to our customers:
Design in support to customers

Management of customer's equipment

Logistic organization

Final manifacturing of the products
S.I.MO collaborates with customers in the design and industrialization of the requested products:
makes priory studies for feasibility;

indicating solutions derived from their knowledge and experience (sheet metal cold, industrial processing, precision welding and assembly of metal parts worked);

purchasing materials for the possible construction of specific equipment;

performing the work necessary for the production of metal articles in iron, aluminum, stainless steel, copper, brass.
S.I.MO generally manage the storage, the stocks and organize established delivers taking care of logistics organization.
Depending by the customer request, thanks to strong collaboration with qualified companies, S.I.MO is able to provide sophisticated products, assembled or welded as well.