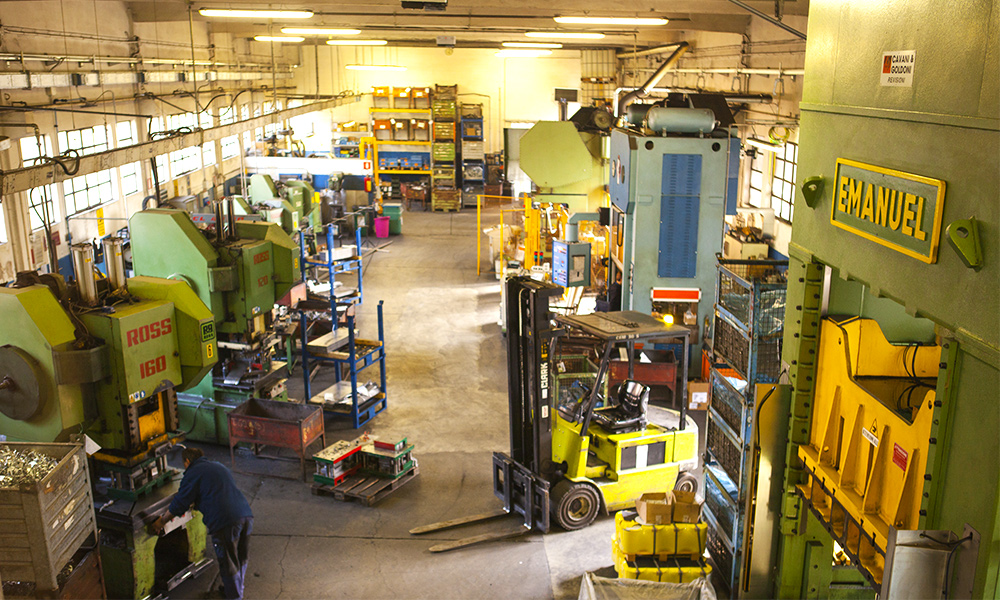 Our greatest passion for 3 generations.
Today SIMO Srl is a company that has based its growth and flexibility on the development of know-how and technology.
It has specialised in the cold forming of metal sheets and the automatic processing of strips on materials such as: iron, stainless steel, brass, aluminium and titanium alloys.
These features are essential for the customer who is looking for a supplier that is a fast, capable and reliable partner.
Support Services for Our Customers:
Design
Customer equipment management
Logistics
Finishing work on the products
SIMO collaborates with the customer in the definition and industrialisation of the required product with a:
preventive feasibility study;

indicating solutions derived from its own knowledge and experiences ranging from cold-sheet forming to precision industrial machining;

welding and assembly of machined metal parts, and manages the possible construction of specific equipment, the purchase of materials;

, and performs the work necessary for the production of metal items in iron, aluminium, stainless steel, copper and brass.
In most cases, SIMO Srl manages the storage, stocks and scheduled deliveries of customers, including final transport.
At the request of the customer and due to effective partnerships with qualified companies, SIMO Srl is able to supply complex and assembled or welded products.